Running out of ideas? Ceiling height, storage or even furniture positioning, all these elements can be exploited to gain a few extra square meters. We reveal 6 tips to make the most of a small space and put an end to that uncomfortable feeling of being cramped!
Tip #1: Choose multi-purpose furniture
To make the most of the space, nothing is better than adopting modular and multifunctional furniture. A single piece of furniture should be able to fulfill several functions: a wardrobe, a folding table or a bookcase that doubles as a desk. Designed to save space, these ingenious pieces of furniture can combine practicality with aesthetics. 
Tip #2: Take advantage of ceiling height
When you don't have a lot of floor space, the best solution is to install wall-mounted shelves to store books, decorations and plants without using up valuable space for furniture that you absolutely need. Also, if you want to further optimize your storage areas, you can choose hanging shelves if you have a nice ceiling height!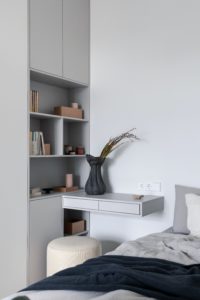 Tip #3: Create storage under the bed
In addition to a walk-in closet, under-bed storage can be a real alternative to create additional closets. Rolling drawers, baskets, plastic boxes, you can store your bulky stuff without necessarily needing to change the box spring to create a storage space under the bed. These pretty containers can also be used as decoration in your room!
Tip #4: Choose light tones
Light colors are not to be ignored when designing a small space. They have the quality of bringing warmth to the rooms, increase the luminosity and also give the impression that the dimensions are more generous. In general, it is better to opt for a maximum of light colors in your apartment and use colored shades for a wall in the living room or for decorations and ornaments.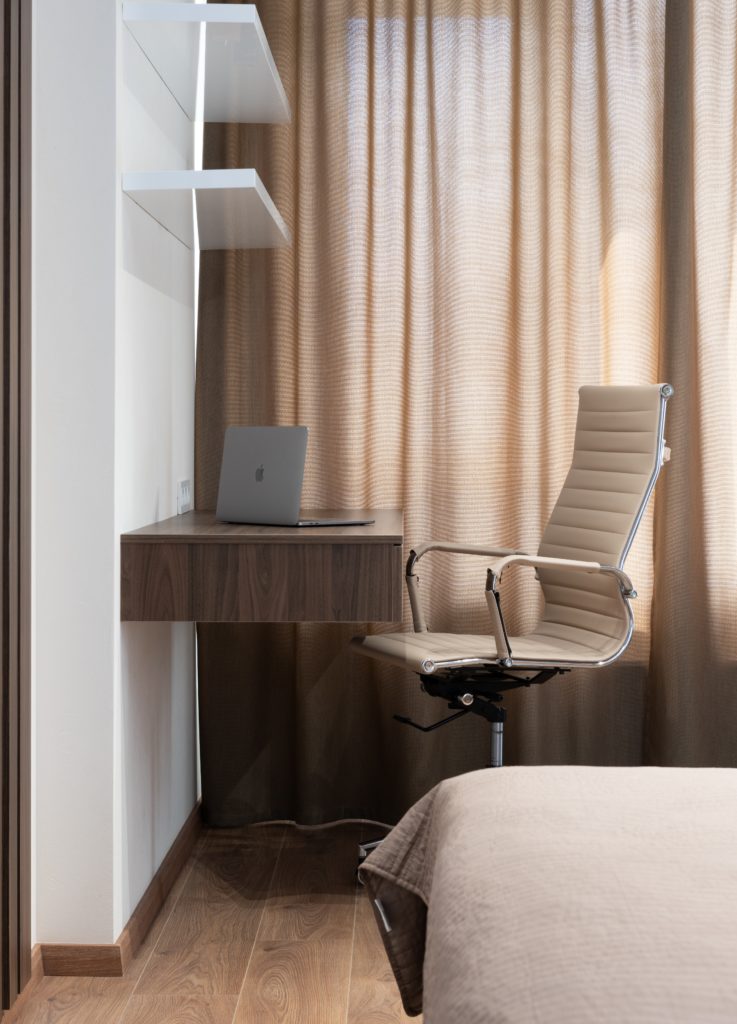 Tip #5: Delineate spaces
By delimiting the different spaces, it is possible to take advantage of them in such a way as to have the impression that the rooms have become larger. The idea of installing a partition is not the most optimal, as it may break the volume of the room. You can turn to other means of separation such as storage such as shelves, a bookcase, a sideboard, or any other vertical furniture.
If you have the opportunity to do some work, you can opt for different floor coverings to distinguish the living room area from the kitchen. You can also install sliding doors to open or close the space to your liking. The transparency of the doors will give the impression that the space is larger and will give a modern touch to your home.
Tip #6: Make the most of every corner of your apartment
In a small apartment, we often forget that any corner can be used. Les meubles d'angle viennent parfaitement occuper les espaces qui ne seraient pas utilisés. We can think of a TV cabinet, which normally takes up space quickly or a custom cabinet under your bathroom sink.
We hope these tips will inspire you to optimize your cocoon to mix functionality with design.
Find all our tips in the actualités section of our website.