Clean the house
Once your furniture has been removed, it's essential to thoroughly clean your entire apartment. This includes cleaning your windows and floors, washing and cleaning walls and ceilings, removing stains from walls and ceilings, and degreasing your hobs. Indeed, any stains or marks are the enemy of the exit inventory. If they are too large, they can constitute damage. And don't forget to wash off any stains that may have found their way into your sinks, toilets and showers.
Cover holes in walls
When you decide to take down your beautiful picture frames to prepare to leave your home, we strongly recommend that you take the opportunity to fill in the holes properly, to ensure that your departure inspection goes smoothly. At the end of your lease, take the time to sand and repaint the filled-in area so that no demarcation is visible. To do this, clean your holes and apply a ready-to-use pot of filler, then allow to dry and sand.
Clean your cooker hood
The cooker hood is undoubtedly the element in the kitchen that gets dirty the quickest. Water vapors and splashes from cooking create a layer of grease that must be cleaned frequently when you live in your own home, to ensure that the appliance functions properly and lasts a long time.
A few tips: clean the hood's metal filters regularly to avoid a thick layer of grease. To do this, switch off the hood, remove the screens and soak them in a mixture of boiling water and white vinegar or bicarbonate of soda. Simply scrub with a sponge to remove greasy residues.
For your filters, simply immerse them in a mixture of hot water and baking soda and leave for an hour.
Finally, don't forget to degrease and clean your hob, worktop and refrigerator.
Clean your ventilation valves
Your ventilation valves need regular maintenance to ensure that they perform their role correctly in your home. Over time, they can become clogged and no longer play their role properly. To start with, remove valves in damp rooms (bathrooms, WCs, etc.) by pulling them apart, then dust them off and soak them for ten minutes in a bath of water and degreaser, until they're as good as new.
It's also a good idea to wipe the inside of the extract units with a cloth, to remove any dust on the inside of the ductwork. This operation should be repeated every three months, to save you a major cleaning before you leave, and to ensure the efficiency of your ventilation system!
Check plumbing and sanitary fittings
It's also important to keep your light plumbing well maintained. To do this, visit your bathroom and kitchen. You'll need to replace toilet paper holders, towel racks, toilet seats and clothes rails if they're twisted or broken.
We also recommend cleaning the siphons of your sinks and washbasins, and descaling your shower pipes and toilets. Black soap or cleaning vinegar will help remove limescale deposits. You should also check the condition of silicone seals and the seals inside traps. If they are yellowed or damaged, you'll need to replace them. Damaged shower hoses and broken sink or bathtub chains should also be replaced. Finally, in the event of a leak in your plumbing system, notify your local plumbing authority.
We also encourage our tenants to consult our checklist for inventories of fixtures and fittings, so that you're fully prepared for your departure.
You're finally ready to say goodbye to your home!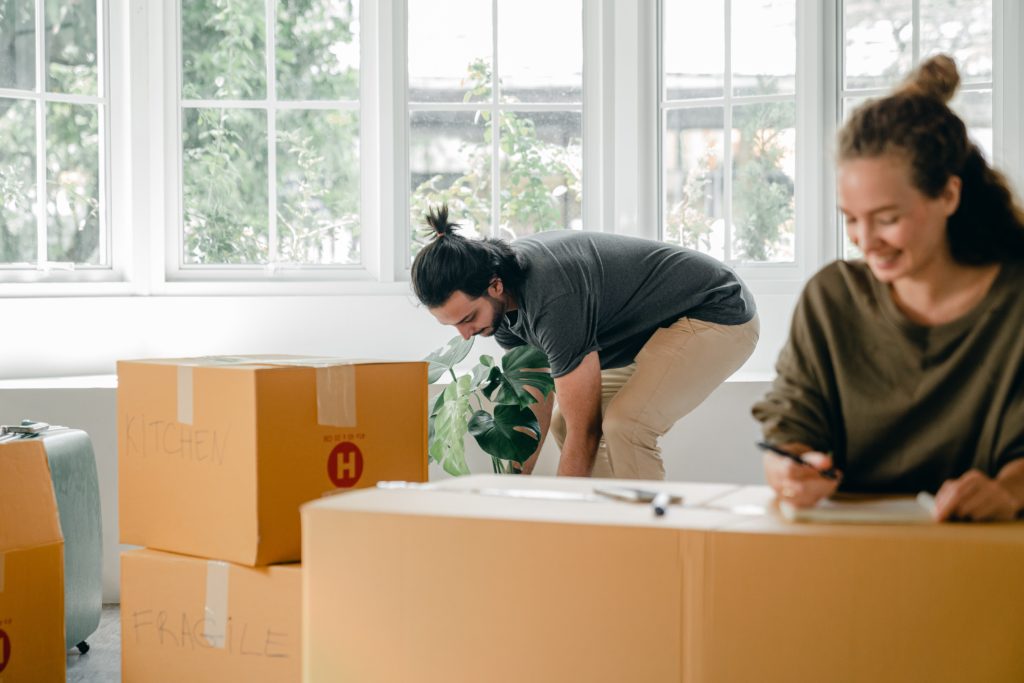 Find all our tips in the actualités section of our website.